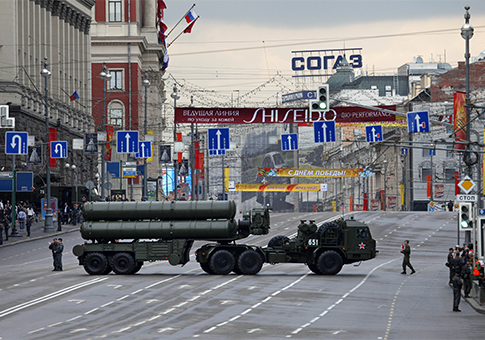 Russia is engaged in a major buildup of both nuclear and conventional missile defense systems at the same time Moscow is seeking legal limits on U.S. missile defenses, according to U.S. officials.
The Russian military is developing and deploying an array of new and modernized anti-missile interceptors that are part of a strategic doctrine that calls for defending against what Moscow believes to be an increasing threat posed by offensive ballistic missiles, said U.S. officials with access to intelligence reports.
New systems monitored by U.S. intelligence agencies under development or in the deployment phase include an advanced S-500 missile defense system currently being built in addition to the already available, and very capable, S-400 and S-300 defenses........
FULL ARTICLE: Russia building up missile defenses while seeking to limit U.S. defenses | Washington Free Beacon