ANOTHER VICTIM OF THE FERGUSON RIOTS NEEDS OUR HELP (PASS THIS ALONG TOO):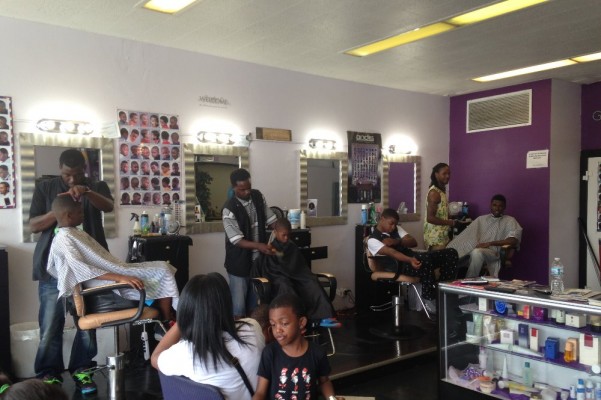 My name is "Queen" K. Barnes-Greene, I am or was the owner of "Queen's Royal Touch Massasge, Barber & Beauty" on 1451 Chambers Road at the corner of West Florissant.
My two small businesses were burned in the riots. The windows were kicked in, the roof was damaged, the ceiling has fallen, electrical wires are burned and there is smoke and water damage everywhere.
Everything was damaged or destroyed in a matter of seconds.

I started my businesses after I left teaching in 2012 and used my retirement to open up this business. I wanted to show my family that having your own business was attainable.
It took a lot of hard work, sweat and tears.
It's been truly a struggle and I had to make a lot of sacrifices but it was all worth it.
This tragedy has broken my heart, to watch all the sacrifices go up in smoke brought tears to my eyes.

I am trying to not be angry or sad but to forgive, stay positive, and trust God in the midst of it all no matter what it looks like or how others treat us.
DONATE HERE:
Rebuild Queen's Royal Touch by MrsQueen TheIrresistibleone Greene - GoFundMe