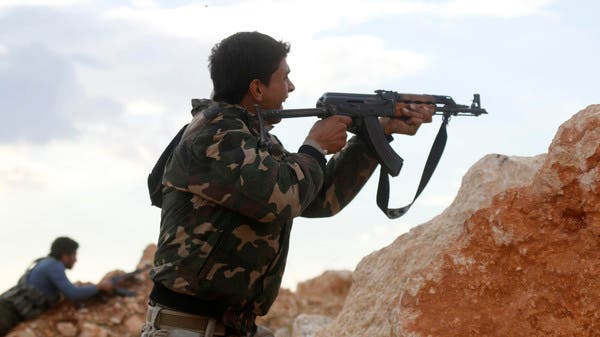 Free Syrian Army fighters shoot their weapons during clashes with forces loyal to Syria's President Bashar al-Assad around Handarat area Oct. 16, 2014. (AFP)
Turkish President Recep Tayyip Erdogan said Friday that 1,300 Free Syrian Army fighters would join Kurds in defending the key Syrian border town of Kobane from an assault by Islamic State of Iraq and Syria militants.
The Syrian Kurds have "accepted 1,300 people from the Free Syrian Army (FSA) and they are holding talks to determine the transit route," Erdogan told reporters in Estonia's capital Tallinn.

Kurdish fighters have been battling ISIS with the help of air-strikes carried out by U.S.-led coalition warplanes. (CONTINUED)

FULL ARTICLE HERE:
FSA sends 1,300 fighters to join Kurds in Kobane - Al Arabiya News