The Obama administration woke up on Tuesday to another morning of scorching criticism about the Justice Department's decision to secretly obtain months of Associated Press phone records.
The DOJ tracked the incoming and outgoing calls on more than 20 AP phone lines, as well as the home, office and cell phone lines for six individual journalists involved in writing a national security-related story about Yemen that the Obama administration did not want them to write.
The operation has been roundly condemned by journalists and press freedom groups. That condemnation continued on Monday night and Tuesday morning.
Reporters Without Borders called the probe an "extremely grave violation of freedom of
information."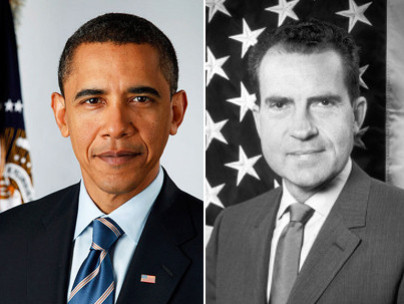 NBC News' Michael Isikoff quoted a whistleblower advocate who made the dreaded comparison to Richard Nixon: (continued)..............
FULL ARTICLE HERE: Condemnation Of DOJ's AP Probe Continues; Carl Bernstein Calls It 'Inexcusable' (VIDEO)