BY: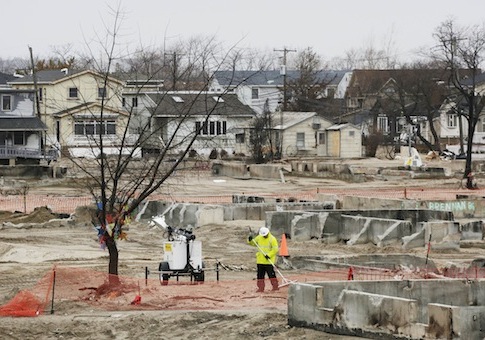 Hurricane Sandy aftermath / AP
Some New Jersey hurricane victims are complaining that the Federal Emergency Management Agency (FEMA) is doing more harm than Superstorm Sandy did when it hit over four months ago and washed away their homes and businesses.
"FEMA has caused more damage to the shore than Sandy did," said George Kasimos, a flood victim from Toms River, N.J.
He is the founder of the growing grassroots group, Stop FEMA Now. The group feels FEMA is responsible for suffering and uncertainty for many Sandy victims who cannot start to rebuild......
FULL ARTICLE: New Jersey residents criticize FEMA flood maps, slow progress | Washington Free Beacon